I'm obsessed with bees. Not just because (as everyone knows) they are awesome and supply us with honey and pollinate our plants and make it posible for us to eat, but beacuse they make me giggle. A Lot. I dont know why but everytime I think of bees in odd situations I start smirking like a loon.
The idea of a bee in an envelope is one of those situations and so I couldn't help but to make a design featuring just that scenario.
The thought of a bee in a christmas hat also sets me to laughing. This makes me think that perhaps there are other bee enthusiasts and apiarists that might think along the same lines as me.
So here are my two latest ranges at 'Lee Lee and the Bee'
Click on any of the images below for a better view or to make a purchase!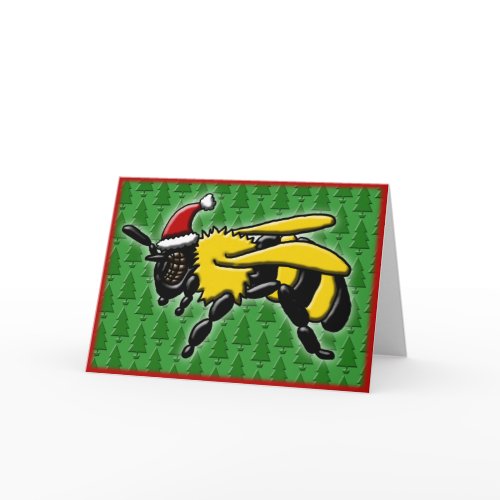 The 'Bee Merry' christmas card is fully customisable. Feel free to add your own greeting or design elements using the niffty zazzle 'customise it' tool on the product page.
If you like my art, and would like me to create something specifically for you, why not email an enquiry to lee.leplaw@gmail.com. I'd be happy to work with you to create something unique!