Steampunk Wedding
It has probably become blindingly obvious to anyone that follows my ramblings and work, that I love all things steampunk. Recently, I was thinking about how much fun a steampunk wedding would be, and thought 'Where would a steampunk wedding be, without invitations?'
And so I got to work on the following design:
Click on any design image below for a better view, or to make a purchase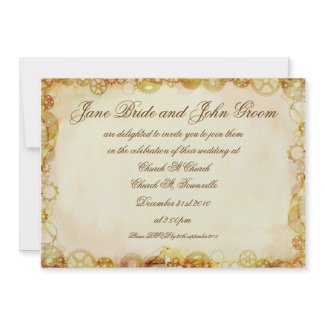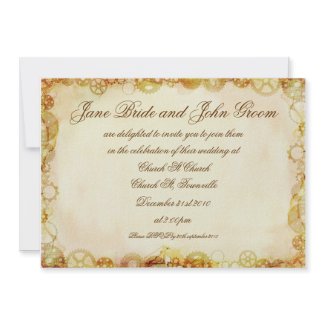 Love Birds
Love Birds is a very simple design, ispired by a glance out the window one morning as the sun was rising. Two birds sit in a tree silouhetted against a beautiful morning sky, as one bird tweets his love to the other.
A perfect wedding range for nature lovers or bird lovers.