Airships is another design that started out as just me practising some painting techniques in photoshop – namely the grass, which is always a killer. Once I had gotten the hang of it though, somehow this dreamy steampunk inspired image had started to emerge.
Available in a wide range of products including prints, mugs, apparel, mousepads, magents and much much more.
Click on the image below to see the full range of 'Airships' products at Lee Lee and the Bee.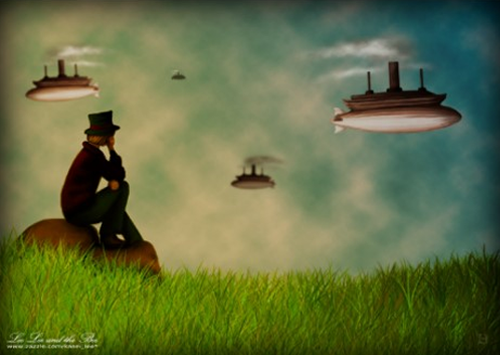 A young victorian style man in a red velvet coat, green pants and a top hat sits on some rocks in a field and watches some nearby airships float by.