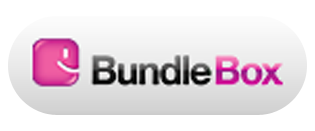 For those of us who live outside of the USA, shopping online with US based companies can at times hit our hip pockets harder than expected. Namely, in the dreaded cost of international shipping charges.
It doesn't help that with some companies, each item has its shipping charges calculated separately, and is then sent as a separate parcel, compounding the cost of a multiple item order to almost double what one may have paid for the original goods.
At times, this practise is unavoidable. Each item may fall into a different customs bracket, recieve a different type of import tax, or simply be being shipped from a different warehouse or part of the country.
It is something that us international online shoppers have just had to deal with. Untill now.
Bundlebox.com is a service that does wonderful things for those who love to shop online, but hate those high international shipping costs and multi-package deliveries!
Here's what bundlebox does for you:
1. Provide you with a personal address in the USA where you can send and store your purchases from any US website. 

2. Consolidate your purchases into one international delivery so that you can take advantage of their competative shipping rates.

3. Using FedEx International, they deliver your purchases in one package as fast as customs clearance allows! They even help with taking care of import taxes to help speed up the process.
It is free to register, and once you do, your US shipping address is instantly created, which means you can start shopping straight away. You can purchase insurance for your goods should you feel the need, and they even offer a service where they will make purchases for you, if your prefered online shop only takes US credit cards.
What does this mean for customers of Lee Lee and the Bee @ Zazzle?
Now, not only can you reduce your international shipping costs, but you can also start to take advantage of some of the wonderful deals that are often only on offer for shoppers who are in the US or who are purchasing from the .com domain. For instance you could save by taking advantage of the periodic offers of half price ground shipping or by using the discount codes that are only redeemable on the zazzle.com (US) domain.
Keep an eye on the Zazzle.com coupons and promotions page to see how you can save money on your next order at Lee Lee and the Bee.
Click the button below to create your own free US postal address, and start saving now!