One of my favorirte blogs is Sleep Talkin' Man. It's basically the nocturnal sleepy mutterings of a mild mannered english gentleman named Adam, posted by his wife Karen.
I completely adore my daily dose of STM. It's always a laugh and sometimes inspires all sorts of silliness in the comments each day.
Yesterday's post involved Adam mumbling this:
"Is it a bird? Is it- Oh. It's Koala Man. Asleep in the branches again, and probably pi**ed. What an embarrassment to superhero-kind."
…with a note from Karen asking if folks could come up with a cartoon version of it.
A-HA! A challenge! I….. can't…… resist!
So I knocked together this version of 'Koala Man – an embarrassment to superhero-kind'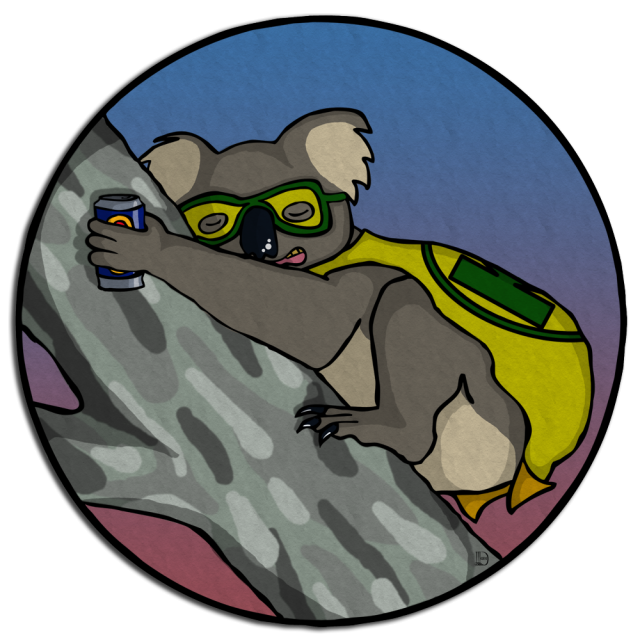 Being Australian, his superhero cape and mask of course feature the mighty green and gold. Although I dont know why the beer can ended up looking like a fosters. No self-respecting Aussie drinks that stuff. We just export it to the rest of the world to get rid of it.
Thanks Adam and Karen for making me smile each and every day. You guys are a little shining beacon of awesome!