I've been a huge fan of Nikola Tesla since I was a kid and, when asked to write about a scientist, I chose Mr. Tesla. I got in trouble  a bit by insisting that he helped to invent the radio, even though the teacher said that was nonsense. I didn't care though, cause I got to find out about this amazing man at a young age. (By the way, if your interested in finding out more about him, I totally recommend the book 'The Man Who Invented the 20th Century' by Robert Lomas – a great read)
I created a Nikola Tesa design when I first started Lee Lee and the Bee, but was never really happy with it. The resolution of the image was too low, and the way I had made it meant that it could only be used on dark items, which I think limited its appeal.
Now though, with a bit of time up my sleeve, I have been able to revamp the design. I've boosted the resolution and made it more 'vector'-like, to give it a crisper, cleaner feel. The changes have also meant that the background colour can be changed to suit ones tastes, without compromising elements of the image.
Click on the image below to see the full range of 'Tesla' products available at Lee Lee and the Bee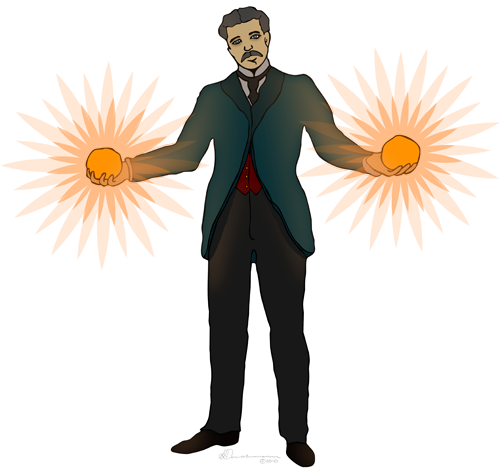 Tweet