Last weeks Illustration Friday theme was 'Acrobat', and me being me, I have only just finished the piece I ceated for it – hours before the deadline.
This one is called 'Acrobat Dreams'. I liked the idea of someone who runs away to join the circus because they want to perform on the trapeze or highwire but,  when they get there, they find their only talent is clowning. In the end, the only way they can be swinging through the air is in their dreams, and yet they are content with that.
So this fellow was born. I really wanted to use lots of bright colours in this, and give it a real childlike and naive feel, and I think I was able to bring that across.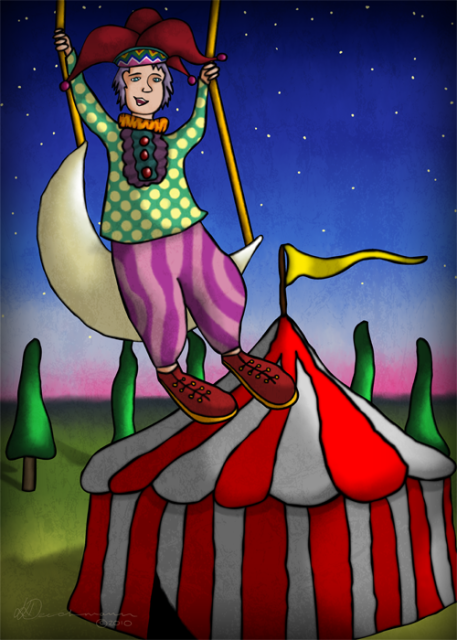 Click on the image above to see the full range of 'Acrobat Dreams' products available at Lee Lee and the Bee