This weeks IF theme is 'Spooky'. While I could have gone for an older image, this time around I started from scratch after having a bit of a think about what I find spooky.
For me it would be seeing something scary in an innocuous place. Like a pale face in a window in a photograph that you knew wasn't there when you took the picture. Or seeing someone looking in at you from just outside your window when you're on the second floor and have no balcony. Or as I have depicted here, something that shouldn't exist peeking in at you from just the other side of a closed door.
I've called this one 'Through The Keyhole' for obvious reasons, and was quite delighted to discover, after creating products for the 'Lee Lee and the Bee' webshop at Zazzle, that the letterhead product won one of their 'Today's Best Awards'. Always nice to be recognised 🙂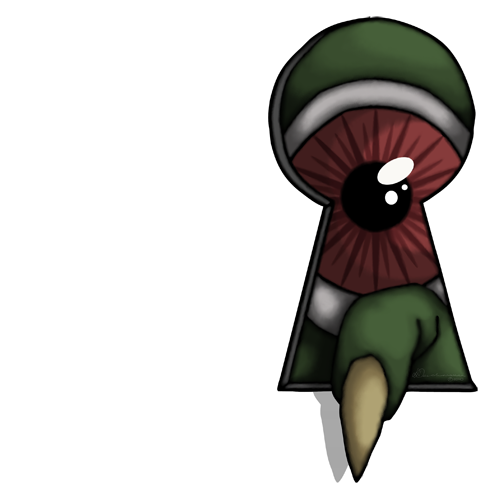 Click on the image above to see the full range of 'Through The Keyhole' products available at Lee Lee and the Bee.