Winter is comming on here in Denmark. They say it's going to be the worst winter in 1000 years. While the thought of experiencing that kind of cold actually has me a little eager (yes, I'm one of those weird people that loves the winter), I stated thinking about the fact that back in my home country, Australia, summer is just beginning.
I was thinking about some of the things I actually miss about Australian summers. Not the heat. Definately not the heat. But the beach and the ocean were definately high on my list. So while all that was going through my head, this is the image that started to form in my brain. A nice quiet place in the summer sun to perhaps sit, enjoy an ice cream and just watch the waves.
Thats what I miss most about summer in Australia.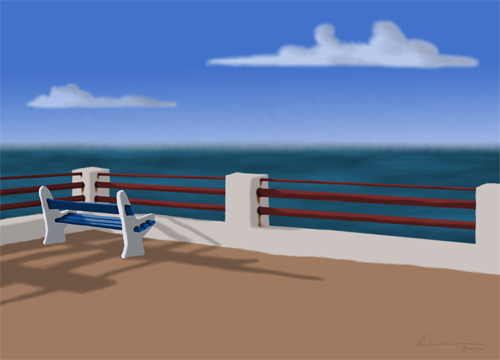 Click on the image above to see the full range of 'Lookout' products available at Lee Lee and the Bee