One of the up coming Spoonflower competition themes is 'Candles' and since I used to manage a candle shop back in the day, I figured it was a sign that I had to try my hand at designing something for this one.
I actually started off going a completely different way with this one, but after working on the original idea for a few hours, I scrapped it, cause well….it looked awful. So awful infact that I wont even subject you to the slightest description of it here. Instead, I decided to go for simple. Lines and colour and that was it. No fancy blending or smudging or textural effects, just shapes.
I think it worked out okay. And this pattern makes me think of the danish word 'hygge'. Although it has no direct translation in english, hygge kind of conveys the feeling of cosiness one gets when it's cold and snowy and windy outside, but you're inside in a warm room with friends or family, some good food and drink and lots of laughter. It was one of the first danish words I learnt, back in the day, and I have always loved the fact that the Danes have a single word that conveys that particular scenario or feeling.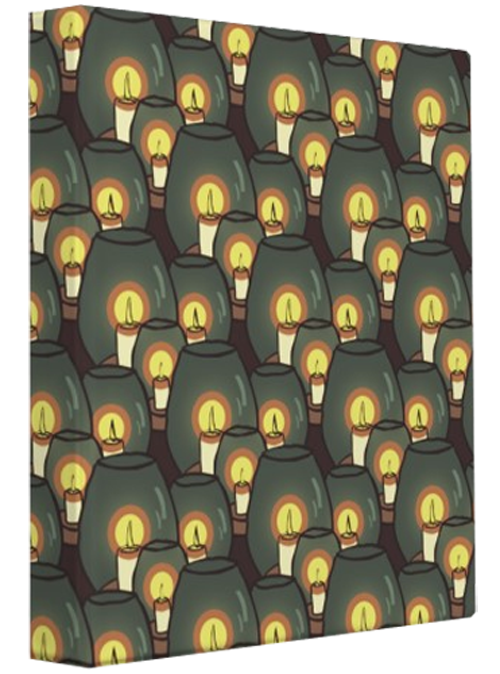 Click on the image above to see the full range of 'Candles' products available at Lee Lee and the Bee.
Remember, all products are completely customizable. You can change images or add your own, add texts or change fonts or start from scratch simply by hitting the yellow 'CUSTOMIZE IT' button on the product page. Have fun and make it uniquely yours!