After working on my
Bouncing Zombies
a few weeks ago, it occurred to me that christmas was coming and I might want to think about some new designs to add to my
christmas category
. And so with zombies still on the brain I set to work.
The result was this bit of silliness, entitled simply 'Xmas Zombies'. I dont really know why I thought zombies were an appropriate theme for a christmas range, but to me they work perfectly because they make me smile.
And in the end, isn't that the best thing about christmas? The smiles?
….or is it the braaaaiiiiiiiinnnnnnsssssss????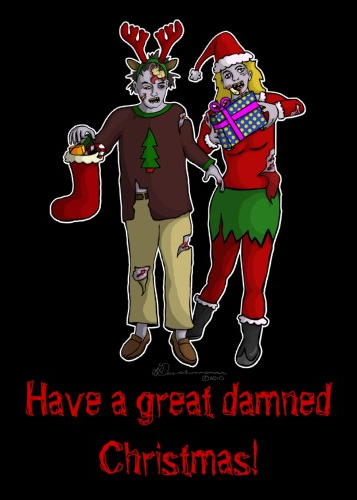 Click on the image above to see the full range of 'Xmas Zombies' products available at Lee Lee and the Bee.
The range is completely customizeable, and the main image was designed to work with your own choice of background colour. One only needs to click 'Customize It' on the product page to start to personalise it and make it uniquely ones own. So go ahead and have fun with it!