It's been a little while since I've entered a Spoonflower competition, but the candles one was a must for me. Having managed a candle store for several years, I figured it was a sign that I should throw my 2 cents in on this one.
Anyway, voting has just begun over on spoonflower, and I would truly appreciate people stopping by over there to vote (if folks had the time of course).
My design is (not very imaginatively) named 'Candles' (see the preview of it below), and you can vote for it and as many other designs in the competition that you like.
Click here, or the image below, to vote now in the spoonflower 'Candles' fabric competition.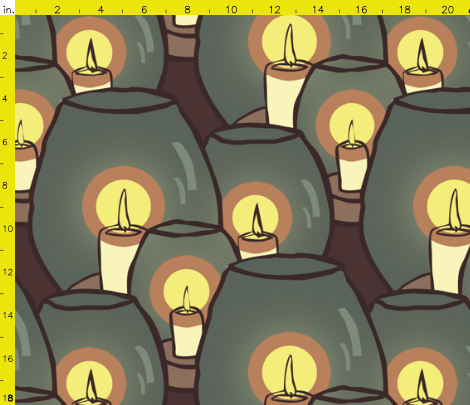 Thanks in advance, and happy voting!