Okay, I think this is going to be my last design for xmas this year. Mainly because I dont think I can fit any more in before the bit day (squeeeeee! Only 10 more sleeps to go!), but definately not because I have run out of ideas. My head is swimming in lots of lovely christmas weirdness that I will promise to get out before the next silly season rolls around.
This newest one its pretty self expainatory. It's Santa. Giving the thumbs up. And winking. He's a cheeky begger, aint he.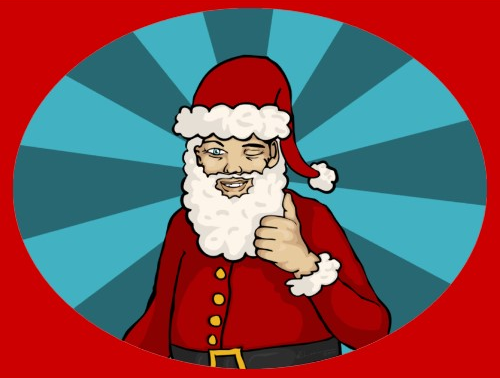 Click the image above to see the full range of "Thumbs Up, Santa" products available at Lee Lee and the Bee.