Oh My! The joy! The excitement! Penguin Awareness Day – January 20th – is almost upon us!
I admit, untill a few weeks ago, I never even knew that such a day even existed, but as soon as I found out about it, the weirdness of it made me an instant convert. The penguin is totally a most deserving bird to celebrate, becuase although a large colony of them smells really, really bad (think 10 tons of rotting prawns left out in the summer sun for a few weeks. Trust me…I know) they are in fact one of the most facinating and fun birds in the whole avian kingdom.
Penguin Awareness Day is all about learning more about this lovely little creatures, and celebrating the fact that we are lucky enough to share a planet with them. So in honour of this most auspicious of days, I have created a whole category in the 'Holidays and Observances' section of Lee Lee and the Bee dedicated entirely to Penguin Awareness Day.
The first design up is a simple cartoon like drawing of a pretty blonde girl taking her penguin out for a stroll. What better way to celebrate the day?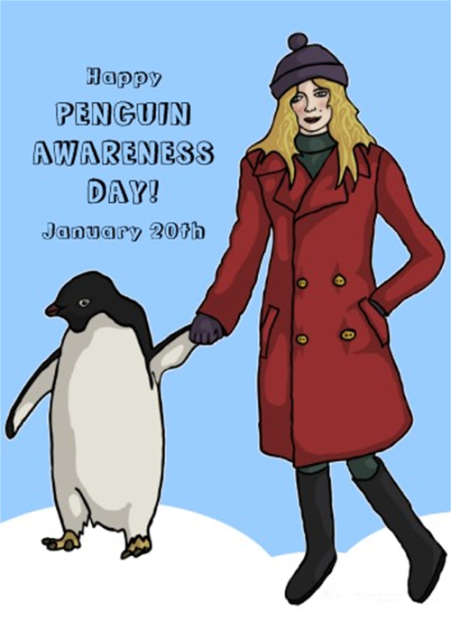 Click on the image above to see all of the 'Penguin Awareness day' products available at Lee Lee and the Bee.
The design is, as usual, completely customiseable. You can change fonts and font colours, background colours, add your own texts or remove them completely. It's totally up to you. Just hit the 'CUSTOMIZE IT' button on the product page to start the process of making it uniquely yours.