I've entered another fabric design competition at Spoonflower. This week the theme was 'Alphabet' and after a few stops and starts idea-wise, I went with this design, which I have named 'Letters from the Circus':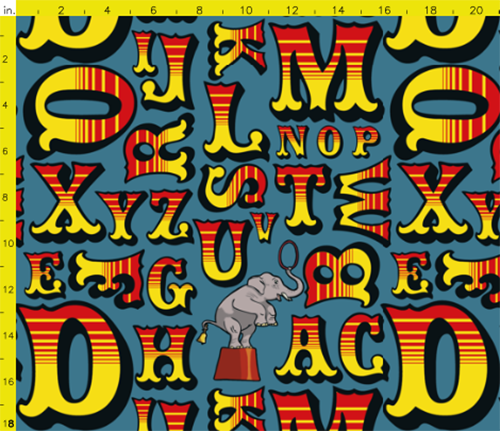 You can vote now if you like, and as usual you can vote for as many designs as you like. There is lots of great talent in the mix this week, so have a good look.
Click here to vote in the spoonflower 'Alphabet' competition.
For those that follow my designs on spoonflower, you might also be interested to know that I have just started the process of making 15 of my most asked-after designs available for sale there. So stay tuned for more information about when you can start purchasing Lee Lee and the Bee fabrics for your crafty projects. I'll also be working on making the 'Letters from the Circus' design available on a whole bunch of products at the Lee Lee and the Bee zazzle store as well, so keep and eye out for updates about that too.