If you're a Star Trek enthusiast like me, or even if you are just a bit of a geek (again, like me) you may also be a fan of the wonderful Mr. Wil Wheaton. I love reading his blog, and twitter feed, and adore the way he encourages his followers to 'get excited and make things'.
Recently, one of his 'from the vault' blog posts concerned an awesome missive he received about his character on 'Star Trek: The Next Generation', Wesley Crusher. Basically, the author of this note laid out how Wesley could have been made more 'badass' by having a name change, adopting some cool new phases and personality traits, driving a muscle car and a wearing cowboy hat. And so was born Sparks McGee.
Mr. Wheaton has since proceeded to encourage his fans to make Sparks come to life via making stuff for the net and by dressing up for conventions. Unfortunately, being on the opposite side of the world from where most of these conventions are held, means that I cannot don a cowboy hat and an awesome Wesley Crusher-esque sweater and show my love of Sparks, so I have settled instead on using my trusty graphics tab to draw something silly.
So here is yet another free to copy/download/share image, sized especially to be used as a Facebook timeline cover image. Ladies and Gentlemen: Sparks McGee!

UPDATE: This seems to have been a bit popular, so I made a square version for people to use as avatars, profile images or just for reposting on blogs.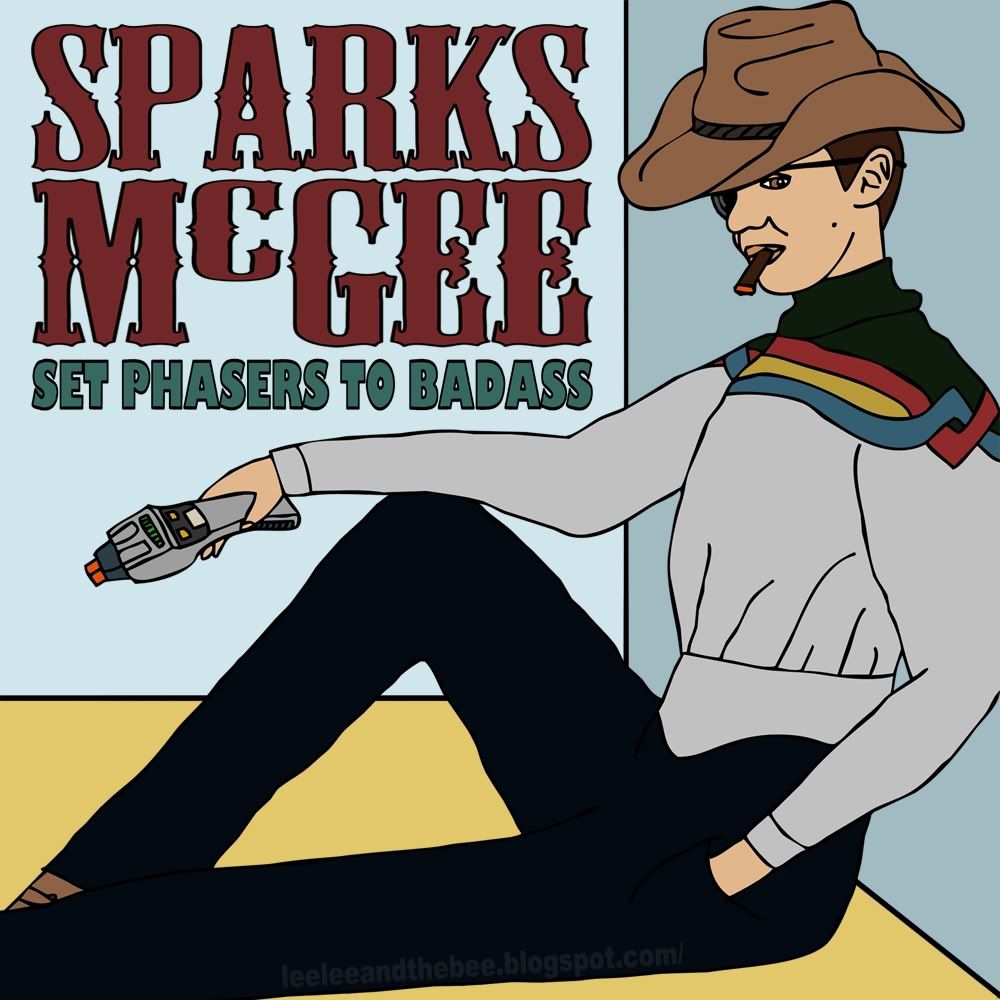 (To download these images simply right-click on them and choose 'save image as')
UPDATED UPDATE:
So I started giggling the other day
cause I saw the Sparks McGee catchphrase had evolved into 'Suck It, Picard" and just had to make a newer version of the image that featured

this

. I posted it over on Tumblr, and was quite over the moon this morning to discover that WIL WHEATON HIMSELF HAD REBLOGGED IT!!! **Commence Fan-girl flip-out**

Here is the most up-to-date version for your downloading pleasure:
(To download these images simply right-click on them and choose 'save image as')